Das Deutsche Zentrum für Neurodegenerative Erkrankungen (DZNE) ist ein weltweit führendes, international ausgerichtetes Forschungszentrum, das sich der Entdeckung neuer Ansätze zur Prävention und Behandlung neurodegenerativer Erkrankungen verschrieben hat. Zu diesem Zweck verfolgen Forscherinnen und Forscher an zehn DZNE-Standorten in ganz Deutschland eine translationale und interdisziplinäre Strategie, die fünf miteinander verbundene Bereiche umfasst: Grundlagenforschung, Klinische Forschung, Versorgungsforschung, Populationsforschung und Systemmedizin. www.dzne.de
Administrator (f/m/x) scientific IT systems
Code: 1005/2021/9
The DZNE operates a central IT located in Bonn, which provides the IT infrastructure and services for the entire research institution distributed across ten locations, supporting the work of scientists and administration. We are looking for you to strengthen our "Scientific IT Systems and Software" team as soon as possible.
---
Ihre Aufgaben
Your tasks will include the conception, development, enhancement and support of scientific IT systems and software in the research environment, including support of and advice to research groups, error analysis, performance monitoring, and documentation. We analyze technical requirements of scientific research projects, and we support/ integrate/ develop tailored IT solutions based on specific requests and on strategic considerations for the future of DZNE research. Having an overarching view of the scientific projects from different research groups, we aim at streamlining efforts, and strive to develop solutions that are generalizable.
More specifically, we introduce scientific application systems, which includes planning, installation, configuration and ongoing project support. While every member brings in his or her strengths, we act as a team, deciding on dedicated responsibilities on a per-project basis, leaving space for developing personal interests. While we complement both our operations and support teams, our tasks involve the maintenance of scientific server systems (Linux and Windows), scientific databases and the high-performance computing (HPC) cluster of the DZNE.
As scientific software and dedicated solutions require training, we aim for the development and implementation of courses in the area of Linux, the use of HPC and GPU systems, scientific programming and research data management.
Ihr Profil
Scientific university degree in computer science, - medical-/ bioinformatics, mathematics, physics or a related subject. Preferably with a doctorate.
Very good written and spoken German and English
Comprehensive analytical and communication skills
Excellent ability to work in a team, work independently and enjoy active customer contact, solution orientation and a pragmatic approach
Broad IT knowledge such as deep operating system knowledge in Linux and preferable Windows and Mac
Motivation for troubleshooting and constant learning
Extensive experience in the field of IT technical support for scientific work and knowledge in at least four of the following fields:

Scientific information systems or applications
Research databases
Management of large amounts of data ('Big Data')
Administration of large-scale computing resources (HPC, cluster environments)
Advanced programming knowledge (e.g. Python, Java, C / C ++, PHP, Bash)
Database design or administration (e.g. MySQL, PostgreSQL, Oracle, MS-SQL, NoSQL)
Administration of enterprise-based Linux systems and networks
Container and virtualization technologies (Docker/Singularity, VMware)
GPU-based computing for scientific calculations
Batch systems / job schedulers (SLURM) on Linux
Ideally, experience in one or more of the following environments: MATLAB, R, SPSS
We offer
An interesting and challenging job in a renowned research institution working on topics in the field of health research of international scope
Handling of a peta-scale hardware environment and bleeding-edge technology
A multifaceted position at the interface of science and IT
Modern ambience, workplace with high-quality technical equipment and very good working conditions in a committed and harmonious team
Broad space for the personal development of employees
Targeted personnel development
A full-time position, initially limited to 2 years: employment, remuneration and social benefits are based on the collective agreement for the public service (TVöD – Bund )
Apply here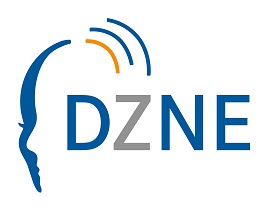 Standort
Bonn
Ihr Ansprechpartner
Laura Baracchi
Stellenumfang
full-time
Befristung
initially limited to 2 years
Vergütung
according to TVöD Bund
Bewerbungsfrist
December 31st, 2021
The DZNE is an equal opportunity employer. It is committed to employing disabled individuals and especially encourages them to apply.

---