The German Center for Neurodegenerative Diseases (DZNE) is a world-leading internationally oriented research center, committed to discovering new approaches to prevent and treat neurodegenerative diseases. To this end, researchers at ten DZNE sites across Germany pursue a translational and interdisciplinary strategy comprising five interconnected areas: fundamental research, clinical research, health care research, population health science, and systems medicine. www.dzne.de
Technology Manager (f/m/x)
Code: 1006/2021/9
A new position for a Technology Manager within the DZNE Technology Transfer Office is now available, at the DZNE Bonn site.
DZNE technology transfer activities are managed in a dedicated Technology Transfer Office, which supports the centre's research mission through the implementation of key operations, including collaborations with academic and industry partners as well as technology transfer and translational activities.
---
Your tasks
We are looking for a highly talented, motivated, and enthusiastic technology manager to join our dynamic team. Responsibilities include maintaining regular contact with scientific investigators from a variety of disciplines concerning intellectual property in their research projects and commercial exploitation of results, management of innovation projects including patenting process, support of industry collaborations and coordination of educational activities related to technology transfer.
Requirements
Applicants should have a Master's or a PhD degree in a biomedical science field, or a business degree with demonstrated interest in biomedical science and innovation management. Strong organizational and communication skills (including fluency in written and spoken German and English) are necessary.
Additional professional experience that would be preferred includes:
Evaluation, protection and exploitation of intellectual property in the medical or life sciences
Hands-on knowledge of the legal process of invention management and patenting
Work in industry and/or familiarity with the academia – commercial interface
As a new Technology Manager, you will work in:
A demanding and challenging job at the dynamic interface between state-of-the-art science and business
and benefit from
An attractive international environment and network
Friendly and helpful colleagues with team spirit
Comprehensive training and opportunities for further education
A family friendly work environment.
For further information about the position, please contact Dr. Sarah Jewell (sarah.jewell@dzne.de).
Employment, payment and social benefits are determined by the German Public Sector Collective Agreement (Tarifvertrag für den öffentlichen Dienst). Job location is Bonn, Germany. Regular travel to the other DZNE sites in Germany or relevant national/international events will be required. The common language at work is English. The position is initially limited to two years, with the possibility of extension/permanent appointment.
Interested candidates should submit their applications in the form of one single pdf document, including a cover letter, CV and three references via the link below.
References may be contacted as part of the initial candidate selection process and prior to interview. Applicants who do not wish referees to be contacted without prior notice and consent should make this explicitly clear on their application.
Review of applications will begin immediately and continue until the position is filled.
Apply here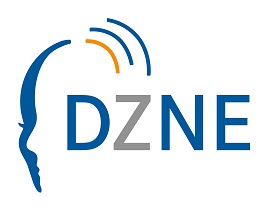 Site
Bonn
Contact details
Dr. Sarah Jewell (sarah.jewell@dzne.de)
Working hours
full-time
Contract length
2 years, extension possible
Payment, social benefits
according to TVöD Bund
Application deadline
December 31st, 2021
The DZNE is an equal opportunity employer, and especially welcomes and encourages disabled individuals to apply.

---