The German Center for Neurodegenerative Diseases (DZNE) is a world-leading internationally oriented research center, committed to discovering new approaches to prevent and treat neurodegenerative diseases. To this end, researchers at ten DZNE sites across Germany pursue a translational and interdisciplinary strategy comprising five interconnected areas: fundamental research, clinical research, health care research, population health science, and systems medicine. www.dzne.de
Infrastructure Storage/Server Engineer (f/m/x)
Code: 1017/2021/10
The DZNE operates a central IT located in Bonn, which provides the central network, server and storage infrastructure, and services for the entire research center distributed across 10 locations, supporting the work of scientists and administration. We operate a virtualization infrastructure, with Linux and Windows servers. The DZNE is currently building a new data center "on the greenfield" for the central IT operations: you have the unique opportunity to help shape this from the very beginning.
---
Your tasks
Design, operation and continuous development of the central storage and server systems of the DZNE
Operation of the central data center rooms of the DZNE
Help design and implement the future 3 tier object storage and archive solution
Participation in the planning and construction of the new data center for the DZNE (also in Bonn)
With your experience you will be also responsible for medium/long term projects and coordinate external providers.
Requirements
University degree in Computer Science or relevant studies in a related field
Relevant experience in the areas of storage SAN (Dell EMC, HPE, IBM), NAS (Netapp, ISILON), server virtualization (VMware), and backup and archive solutions (Dell EMC, Veeam, IBM Spectrum Protect/ TSM)
Knowledge in the following technologies: ESXi, NSX, vSAN, VCF, KVM, Neutron, CEPH, OpenStack and Compute Blade
Experience with Business Continuity and Disaster Recovery strategies
High level of responsibility, initiative and ability to work in a team
Excellent analytical skills and attention to detail
Solution orientation
Strong communications skills, and collaborative approach
Initial experience with the construction and operation of data centers and the relevant standards (DIN EN 50600 etc.) is desirable.
We offer
An interesting and challenging job in a renown international research institution
Modern environment workplace, with high-quality technical equipment
Integration in a dynamic and motivated cross-functional team
Continuous and extensive development/training opportunities
Flexible working hours
Apply here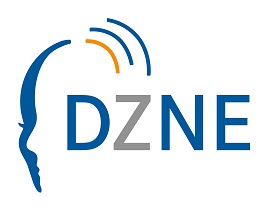 Site
Bonn
Contact details
Laura Baracchi
Working hours
full-time
Contract length
2 years, extension possible
Payment, social benefits
according to TVöD Bund
Application deadline
22.11.2021
The DZNE is an equal opportunity employer. It is committed to employing disabled individuals and especially encourages them to apply.

---