The German Center for Neurodegenerative Diseases (DZNE) is a world-leading internationally oriented research center, committed to discovering new approaches to prevent and treat neurodegenerative diseases. To this end, researchers at ten DZNE sites across Germany pursue a translational and interdisciplinary strategy comprising five interconnected areas: fundamental research, clinical research, health care research, population health science, and systems medicine. www.dzne.de
Postdoctoral Researcher "Biomolecular NMR" (f/m/x)
Code: 5032/2021/10
The group of Markus Zweckstetter at the DZNE (www.dzne.de/zweckstetter ) in Göttingen, Germany, is seeking applications for a postdoctoral position in the area of biomolecular NMR spectroscopy.
Research in the Zweckstetter group focuses on intrinsically disordered proteins, liquid-liquid phase separation, molecular chaperones, as well as membrane proteins.
The project will be performed in the Zweckstetter labs at DZNE and MPI for Biophysical Chemistry (MPIBPC), two world-class institutes in Göttingen with complementary expertise. MPIBPC houses 13 NMR spectrometers (400-950 MHz).
---
Your tasks
PhD in NMR-based Structural Biology
Extensive experience in recombinant protein production
Hands-on experience with the setup and analysis of multidimensional NMR experiments
Experience with liquid-liquid phase separation and/or protein aggregation
Requirements
We offer
An interesting and challenging task in a research center that works on the future topics of health research
An international environment characterized by a strong focus on science and research
A high potential for the individual development of our employees
Targeted personnel development
Employment, payment and social benefits are determined by the Public Sector Collective Agreement (Tarifvertrag für den öffentlichen Dienst – TVöD Bund)
The position is initially limited to two years
You will obtain special skills and knowledge for your scientific qualification during your activities at DZNE.
Interested applicants should send a motivation letter, a CV and two references.
Apply here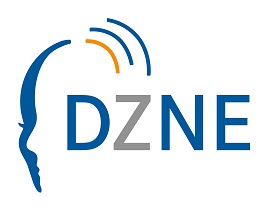 Site
Göttingen
Contact details
Prof. Dr. Markus Zweckstetter
Working hours
full-time
Contract length
2 years
Payment, social benefits
according to TVöd-Bund
Application deadline
12.11.2021
The DZNE is an equal opportunity employer. It is committed to employing disabled individuals and especially encourages them to apply.

---