The German Center for Neurodegenerative Diseases (DZNE) is a world-leading internationally oriented research center, committed to discovering new approaches to prevent and treat neurodegenerative diseases. To this end, researchers at ten DZNE sites across Germany pursue a translational and interdisciplinary strategy comprising five interconnected areas: fundamental research, clinical research, health care research, population health science, and systems medicine. www.dzne.de
Laboratory Technical Assistant (f/m/d) in Parkinson's Disease Research
Code: 1031/2021/12
A Research Technician position is available within the scientific team led by Prof. Donato Di Monte. The research focus of this team is on molecular mechanisms underlying neurodegeneration in Parkinson's disease.
---
Your tasks
Candidates with a BTA, MTA (Biologisch-, Medizinisch-technischer Assistent) are encouraged to apply.
The successful applicant will be expected to assist with all aspects of the experimental work (e.g., execution of experiments and analytical assays) and to become an integral part of the scientific team.
Requirements
Applicants should be familiar with general laboratory practices (e.g., ordering reagents, maintenance of equipment, safety procedures, preparation of solutions) and basic experimental techniques.
Work carried out in our laboratory involves histochemical/microscopy (e.g., tissue cutting and staining and brightfield/confocal microscopy) procedures as well as biochemical and molecular biology techniques.
Candidates should possess good communication and organizational skills, have good command of the German language and good knowledge of the English language.
Previous experience in experimental animal work with Felasa B certification would be preferable.
We offer
Working in an international, highly interactive environment
Opportunity to utilize state-of-the-art equipment and facilities
A high potential for the individual development of our employees
The position is limited to up to 2 years within the frame of a parental leave replacement
Employment, payment and social benefits are determined by the Public Sector Collective Agreement (Tarifvertrag für den öffentlichen Dienst – TvöD)
Apply here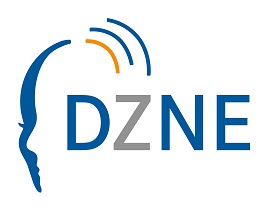 Site
Bonn
Contact details
Prof. Di Monte
Working hours
full-time
Contract length
fixed-term
Payment, social benefits
according to TVöD Bund
Application deadline
January 31st, 2022
The DZNE is an equal opportunity employer. It especially welcomes and encourages disabled individuals to apply.

---