The German Center for Neurodegenerative Diseases (DZNE) is a world-leading internationally oriented research center, committed to discovering new approaches to prevent and treat neurodegenerative diseases. To this end, researchers at ten DZNE sites across Germany pursue a translational and interdisciplinary strategy comprising five interconnected areas: fundamental research, clinical research, health care research, population health science, and systems medicine. www.dzne.de
Postdoctoral Researcher (f/m/d)
Code: 10034/2021/12
A position for a highly motivated and talented and postdoctoral researcher is available in the Junior Research Group "Protein Actions in Neurodegeneration" led by Dr. Susanne Wegmann starting from March 2022.
We are looking for an enthusiastic, ambitious, open-minded, and respectful Postdoc for our research group at the DZNE in Berlin. As a Postdoctoral fellow in our group, you will conduct your own research project, but also collaborate with PhD and postdoctoral researchers, as well as international partners. We are a collaborative and teamwork-oriented group, and our team runs by complementing each others competences. Good communication skills and excellent knowledge of the English language are expected.
The projects in our lab are investigating the molecular and cellular mechanisms behind neurodegeneration in Alzheimer's disease and similar diseases. Our work focuses on the biological and pathological role of the neuronal Tau protein. In general, our research is based on very interdisciplinary approaches, so that experience in different techniques is helpful, although the will to learn and teach methods is more important. You are expected to perform experimental bench work, data analysis, and publish the work performed in internationally recognized peer-reviewed journals.
Currently, we are seeking a postdoctoral team member, who will work on cell and neurobiological aspects of Tau biology and neurotoxicty. Experience in working with (all or either) stem cells, gene editing, chromatin imaging and sequencing, and microscopy would be idea, but is not a must. A background in Tau or similar neurodegenerative disease associated proteins could be helpful but is not a prerequisite either.
---
Your tasks
The candidate should be highly motivated to work on projects regarding molecular and cellular questions of Tau biology and neurodegeneration. They are expected to build a path toward scientific independence, and play a key role in supervising junior members in the group. While the funding is initially available from the host laboratory, candidates are strongly encouraged to apply for independent research funding or fellowships via national and/or international funding sources to advance their own career.
The work will include:
Working independently on scientific projects
Assist with mentoring PhD students
Useful background: cellular neuroscience, stem cells, gene editing, chromatin techniques, microscopy
Requirements
Capable of working independently with standard techniques of cell biology, biochemistry and molecular biology
Have a background and expertise in cellular and molecular protein and cell- or neurobiology
Contribute in scientific ideas and bring in own expertise
Establish new techniques, interpret and discuss experiments
Be interested in implementing new methods and improving current protocols
Have excellent organizational skills and fluency in English
Have strong communication and critical thinking skills, as well as a dedication to teamwork and collaboration
Critically contribute to writing of manuscripts and grant proposals
Have successfully completed your university studies with a Ph.D., M.D., or M.D./Ph.D. degree
Have a track record of relevant publications in peer-reviewed journals
Be motivated to work with others in a fast pace lab for your and their success
We offer
Working in an international, highly interactive environment
Opportunity to utilize state-of-the-art equipment and facilities
Career development support by the institution
A full-time appointment of initially 2 years starting from March 2022
Employment, payment, and social benefits are determined by the Public Sector Collective Agreement (Tarifvertrag für den öffentlichen Dienst – TvöD Bund)
Applications should contain the following documents (in English):
A detailed Curriculum Vitae
A cover letter with research interests
At least 3 reference letters
Apply here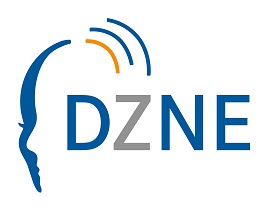 Site
Berlin
Contact details
Dr. Susanne Wegmann
Working hours
full-time
Contract length
2 years, extension possible
Payment, social benefits
according to TVöD Bund
Application deadline
January 15th, 2022
You will obtain special skills and knowledge for your scientific qualification at DZNE. The DZNE is an equal opportunity employer. It is committed to employing disabled individuals and especially encourages them to apply.

---