The German Center for Neurodegenerative Diseases (DZNE) is a world-leading internationally oriented research center, committed to discovering new approaches to prevent and treat neurodegenerative diseases. To this end, researchers at ten DZNE sites across Germany pursue a translational and interdisciplinary strategy comprising five interconnected areas: fundamental research, clinical research, health care research, population health science, and systems medicine. www.dzne.de
Postdoctoral Researcher (f/m/d)
Code: 8039/2021/12
The DZNE in Dresden is now looking for a person to fill the position, with employment to begin at the earliest date possible.
---
Your tasks
The group's focus is on neuroepigenetic regulation in the long-term maintenance of neural cells
Requirements
Ideally, you have experience in laboratory organization including the organization of animal protocols, GMO, and supervising students, and have strong expertise in the area of neuroscience, stem cell biology, and epigenetic research both in vitro and in vivo mouse models.
You need to be familiar with molecular biology, histology, stem cell biology, neuroscience, and epigenomics (RNA-seq, single-cell RNA-seq, ChIP-seq). Analytical and visualization skills in epigenomic data (bash, R, Phyton etc) are plus.
You have an outstanding track record of publications.
You have very good English skills in writing and presenting your work. Writing skills in German is also plus.
You are highly motivated, able to work independently but also collaboratively, enjoy working in a team and have excellent organizational and communication skills.
We offer
An interesting, challenging position in a research institution that pursues cutting-edge health research, working in a highly international scientific environment. The project aims to resolve a fundamental question in brain maintenance and aging.
Extensive space and freedom for our employees' personal development and growth
Targeted human resources development
Employment, payment and social benefits are determined by the Public Sector Collective Agreement (Tarifvertrag für den öffentlichen Dienst – TVöD Bund).
For further information about this position, please contact Dr. Tomohisa Toda (tomohisa.toda@dzne.de)
Apply here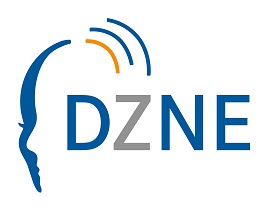 Site
Dresden
Contact details
Dr. Tomohisa Toda
Working hours
full-time
Contract length
2 years, extension possible
Payment, social benefits
according to TVöD Bund
Application deadline
January 15th, 2022
You will obtain special skills and knowledge for your scientific qualification during your activities at DZNE. The DZNE is an equal opportunity employer. It especially welcomes and encourages disabled individuals to apply.

---