The German Center for Neurodegenerative Diseases (DZNE) is a world-leading internationally oriented research center, committed to discovering new approaches to prevent and treat neurodegenerative diseases. To this end, researchers at ten DZNE sites across Germany pursue a translational and interdisciplinary strategy comprising five interconnected areas: fundamental research, clinical research, health care research, population health science, and systems medicine. www.dzne.de
Research Technician (f/m/x) in Alzheimer's disease Research
Code: 1057/2022/3
A Research Technician position (100%) is available to work with Dr. Róisín McManus within the working group of Prof. Dr. Eicke Latz, at the DZNE Bonn. Potential starting date is summer 2022.
The goal of our research is to better understand how microglia-mediated neuroinflammation contributes to the progression of Alzheimer's disease. To achieve this, we use animal models of dementia, murine cell culture models and importantly cells from patients. Using state-of-the-art techniques such as single cell analysis, and live cell imaging in vivo and in vitro this project will examine how microglia become activated and in turn, how we can reprogram these cells to help prevent the build-up of pathology in Alzheimer's disease.
---
---
Your tasks
The successful applicant will assist with all aspects of the experimental work (i.e., execution of experiments and analytical assays) and will become an integral part of our international scientific team. Good organizational and time management skills are important, and the ability to work accurately and independently is a key part of this project.
Specifically, this position will involve cell culture work using murine and human cells, immune activation assays and standard biochemical lab techniques (western blot, quantification assays, immunohistochemistry). Combining pharmacological inhibition and genetic depletion approaches, the successful applicant will be involved in assays to modulate microglial activity both in vivo, ex vivo and in vitro.
Requirements
Candidates with a BTA, MTA (Biologisch-, Medizinisch-technischer Assistent) or higher degree (Bachelor or Master) are encouraged to apply
Felasa accreditation is a strong plus
We are looking for candidates with hands on experience in cell culture and biochemistry techniques (protein assays, western blot, PCR). Familiarity in immunohistochemistry and flow cytometry is a plus
Previous experience in experimental animal work and neuroscience or immunology research would be very beneficial
We are looking for candidates with a good command of the English language. Knowledge of the German language would also be desirable
Good communication and organizational skills are a requirement for this position
We offer
Working in a well-equipped, international and highly interactive environment
Opportunity to use innovative techniques in Immunology, Molecular and Cell biology and Neuroscience, with state-of-the-art equipment and facilities
A high potential for the individual development of our employees
The position is for 1 year with the possibility of an extension
Employment, payment and social benefits are determined by the Public Sector Collective Agreement (Tarifvertrag für den öffentlichen Dienst – TvöD)
For further information prior to your application, please contact Dr Róisín McManus by email: roisin.mcmanus@dzne.de
Please submit your complete application as 1 combined PDF file including cover letter, CV, certificates and two reference letters
Candidates fulfilling the selection criteria will be interviewed online or in person.
Apply here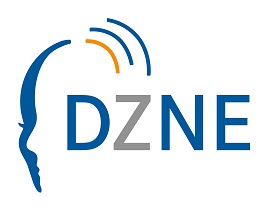 Site
Bonn
Contact details
Dr. Róisín McManus
Working hours
full-time
Contract length
1 year, extension possible
Payment, social benefits
according to TVöD Bund
Application deadline
April 15th, 2022
The DZNE is an equal opportunity employer. It is committed to employing disabled individuals and especially encourages them to apply. We would like to point out that as an employee (f/m/x) of the DZNE Bonn, you are subject to the facility-related compulsory vaccination against the COVID-19 virus (according to § 20a of the Infection Protection Act).