The German Center for Neurodegenerative Diseases (DZNE) is a world-leading internationally oriented research center, committed to discovering new approaches to prevent and treat neurodegenerative diseases. To this end, researchers at ten DZNE sites across Germany pursue a translational and interdisciplinary strategy comprising five interconnected areas: fundamental research, clinical research, health care research, population health science, and systems medicine. www.dzne.de
Laboratory Technician (f/m/x) - MTA, BTA, CTA
Code: 3065/2022/4
The position (e.g. MTA, BTA, CTA) is immediately available in the Research Group "Applied Genomics for Neurodegenerative Diseases" led by Patrizia Rizzu at the DZNE Tübingen. We are interested in the genetic basis of neurodegenerative diseases, particularly focusing on Parkinson's disease, Fronto Temporal Dementia and Amyotrophic Lateral Sclerosis. Our lab provides expertise and technologies for genomic services within the DZNE Tübingen. You will be part of an interdisciplinary team, with a strong focus on genetic risk factors for Neurodegenerative diseases. We are looking for outstanding, highly qualified candidates with a degree as MTA, BTA, or related discipline.
---
---
Your tasks
The Laboratory Technician will work in a highly interactive and collaborative lab environment and will perform genetic studies using state of the art genotyping arrays, whole genome sequencing, RNAseq, ATACseq and methylation with Illumina and Oxford Nanopore technology including library preparations from cellular cultures and/or human tissues. It is highly desirable that the candidate has affinity with lab automation (pipettors or dispensers etc.). We are an international laboratory and applicants should be fluent in English and possess good communication and team-working skills.
Requirements
Open-minded to new methods and technologies.
Hands-on experience in molecular biology
Hands-on experience with next generation sequencing techniques and lab automation.
Good communication and team-working skills.
We offer
An international environment characterized by a strong focus on science and research.
The opportunity to utilize state-of-the-art equipment and facilities.
Employment, payment and social benefits are determined by the Public Sector Collective Agreement (Tarifvertrag für den öffentlichen Dienst – TVöD Bund)
A position for 75 %, initially temporary limited to 2 years
Applications should contain the following documents (in English):
a detailed CV with up-to-date, relevant experience.
1-page cover letter of motivation.
a copy of academic transcripts.
Two or three references
If you have further questions prior to your application, please contact patrizia.rizzu@dzne.de. Interviews will take place by video conference, with a possible on-site visit to Tübingen.
Apply here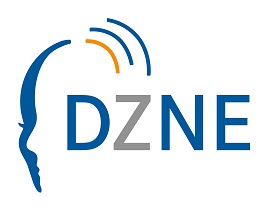 Site
Tübingen
Contact details
Dr. Patrizia Rizzu
Working hours
part-time (75 %)
Contract length
fixed-term
Payment, social benefits
according to TVöD-Bund
Application deadline
31.05.2022
The DZNE is an equal opportunity employer. It is committed to employing disabled individuals and especially encourages them to apply.