The German Center for Neurodegenerative Diseases (DZNE) is a world-leading internationally oriented research center, committed to discovering new approaches to prevent and treat neurodegenerative diseases. To this end, researchers at ten DZNE sites across Germany pursue a translational and interdisciplinary strategy comprising five interconnected areas: fundamental research, clinical research, health care research, population health science, and systems medicine. www.dzne.de
Postdoctoral Researcher (f/m/x)
Code: 3064/2022/4
We are interested in the genetic basis of neurodegenerative diseases, particularly focusing on Parkinson's disease, Fronto Temporal Dementia and Amyotrophic Lateral Sclerosis. Our work is centered around patient derived induced Pluripotent Stem (iPS) cell models in which we characterize the biological effect of genetic risk factors by different techniques, including cellular screens, CRISPR/Cas9 technology, (single cell) genomics and high-resolution microscopic imaging.
Our main aim is to dissect the molecular mechanisms causing disease, but our work includes translational aspects including target discovery and validation with the goal to develop new approaches towards a potential treatment.
Our current opening is an exciting opportunity to join a project that will use CRISPR/Cas9 screenings on normal and disease matched 2D and 3D cell cultures of iPS neurons, co-cultured with other brain cell types such as microglia. The successful applicant will work in a highly stimulating environment to pursue an exciting visionary cross-disciplinary project aimed at unraveling genetic and functional interactions in Neurodegenerative diseases. The studies in our team are conducted together with our collaborators, international research consortia and industry. Our work is technology driven and we use a wide range of techniques in the fields of genomics, cell biology, data analysis and automation.
---
Your tasks
As a Postdoctoral fellow in our group, you will conduct your own research project, but also collaborate with other team members as well as with international academic and industry partners. Good communication skills and excellent knowledge of the English language are therefore expected.
You are expected to perform experimental bench work as well as data analysis, and publish the work performed in internationally recognized peer-reviewed journals.
---
The candidate should be highly motivated to work on projects regarding the role of genetic risk factors in neurodegenerative diseases. While funding is available for the entire project from the host laboratory, candidates are strongly encouraged to also apply for independent research funding or fellowships via national and/or international funding sources to advance their own career.
The work will include:
Working independently on scientific projects
Working in a strong collaborative team
Useful background: molecular and cellular biology, iPS cell culture, an affinity with statistical and omics data analysis and methods, neurodegeneration.
Requirements
The ideal candidate should have:
Ph.D. or M.D./Ph.D. degree in a relevant discipline area, such as cellular and molecular biology.
Demonstrated knowledge of human neurobiology and/or neurodegenerative diseases
Demonstrated experience in iPS culture
Demonstrated skills in molecular biology
Demonstrated skills in advanced microscopy techniques including immunofluorescence and IHC
Outstanding record of achievements from prior training
Have a track record of relevant publications in peer-reviewed journals
Capable of working independently
Contribute in scientific ideas and bring in own expertise
Critically contribute to writing of manuscripts and grant proposals
Establish new techniques, interpret and discuss experiments
Be interested in implementing new methods and improving current protocols
High level written and oral communication skills with the ability to represent the research team (presentation of research outcomes at national and international conferences).
Have excellent organizational skills and fluency in English
Have strong communication, interpersonal and critical thinking skills, as well as a dedication to teamwork and collaboration
We offer
Working in an international, highly interactive environment
Excellent scientific infrastructure and state-of-the-art methodologies
An international environment characterized by a strong focus on science and research
Research training via strategic research and development projects with a clear focus that will deliver real impact through science
A high potential for individual career development of our employees (including targeted personnel development through our young scientist career development program)
An innovative culture supporting the development and demonstration of original thinking and expertise leading to peer-recognition; and
Opportunities to develop skills and experience in collaborative research teams to effectively work within national and international multi/transdisciplinary and multi-stakeholder environments.
A full-time appointment of initially 2 years starting from June 2022 but with the possibility to be extended
Employment, payment, and social benefits are determined by the Public Sector Collective Agreement (Tarifvertrag für den öffentlichen Dienst – TvöD Bund)
Applications should contain the following documents (in English):
A detailed Curriculum Vitae
A cover letter with research interests
A publication list
At least 3 reference letters
If you have further questions prior to sending your application, please contact peter. heutink@dzne.de. Interviews will take place by video conference, with a possible on-site visit to Tübingen.
Apply here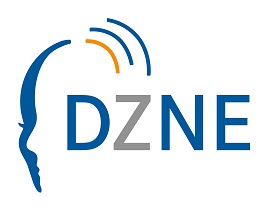 Site
Tübingen
Contact details
Prof. Dr. Peter Heutink
Working hours
full-time
Contract length
fixed-term
Payment, social benefits
according to TVöD-Bund
Application deadline
31.05.2022
The DZNE is an equal opportunity employer. It is committed to employing disabled individuals and especially encourages them to apply. You will obtain special skills and knowledge for your scientific qualification during your activities at DZNE.